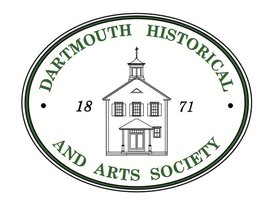 Make a Donation
​
PLEASE SUPPORT OUR
MISSION
The Dartmouth Historical & Arts Society relies on the generous support of individuals, businesses, and foundations interested in helping the community discover its history, experience its present resources, and explore possibilities for our future.
In addition to becoming a member of the Dartmouth Historical & Arts Society, consider contributing in other ways:
Entrust DHAS with articles and objects that support our mission, such as photographs, letters, business documents,
Dartmouth
related ephemera, and furnishings.
​To discuss your donation, please contact us daniel@dartmouthhas.org
---
---
Become a Member
join DHAS today
Your membership ensures the preservation of the historic 1871 Schoolhouse and supports the cultural community programs and exhibits.
With your membership you'll receive the newsletter, calendar of events, free admission to events, and the knowledge that you are contributing to the preservation and heritage of the community.

Membership Types
There are two (2) types of membership:
Individual ($15) and Family ($25).
You may become a member at any time. Once you are a member, the dues are renewed in January. The renewal reminders are sent in November.
​
Mail check with your name(s), address, phone number and email address to; DHAS ​1205 Russells Mills Road, Dartmouth, MA 02748
​Thank you for your support!